He and his wife previously welcomed their second child after 13 years of waiting.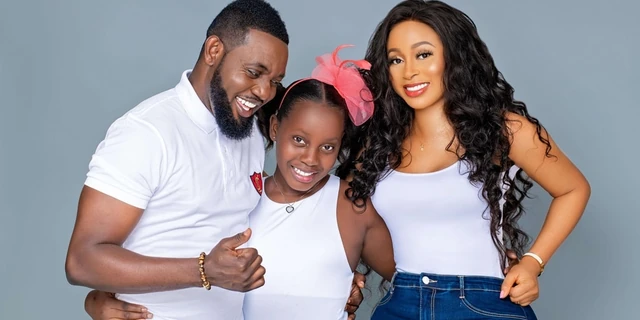 Nigerian comedian Ayo Makun also known as AY
Nigerian comedian and actor Richard Ayodeji Makun widely known as AY has written a cute note to celebrate his first daughter, Michelle, on her 14th birthday.
The popular Njgerian comedian took t Instagram on Tuesday, February 1, 2022, where he wrote the cute note to his daughter on her special day.
https://www.instagram.com/_u/aycomedian/?utm_source=ig_embed&ig_rid=42b96cc4-0d3c-43bb-a9eb-16b4ec0eff7e&ig_mid=EB23F70C-0605-4E9B-B471-F9EAEDF87C27
He wrote:
"My lovely daughter, time seems to have flown by. Just the other day you could barely stand like your baby sister Ayomide, and now I get to watch you run the world at age 14!".
"Watching you grow up has been such a joy, and I know that only greatness lies ahead for you., with a baby sister to share your dreams and aspirations with."
"May your birthday be just as spectacular as you are. Happy birthday, Michelle Adeola Makun. I love you."
https://www.instagram.com/aycomedian/?utm_source=ig_embed&ig_rid=aa6d9deb-9444-49b0-a23b-b6309d10fffa&ig_mid=61194C2D-5089-4CB0-8AC8-F7189FE80745
Happy birthday to Michelle from all of us at 9jasoundz.
Comedian AY previously welcomed a second child with his wife, Mabel, after 13th years.
The comedian took to Instagram on Tuesday, January 18, 2022, where he shared a clip of his wife and their newly born baby.
AY and Mabel got married in 2008.
Thank you so much for reading this article, we really do appreciate. We hope you loved and enjoyed it, follow, comment and share this page with your friends through the share buttons below. Sharing is caring.